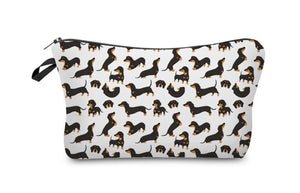 Yoga Dachshund Zippered Bag
Downward Dog has Never Been Cuter!

This bag is crafted from polyester and lined with black inside. It measures 8.5" x 5.25", tapering down to 7" wide at the bottom. To bring you this item at the best price, it is shipped directly from our factory, so please allow 2-4 weeks for delivery.