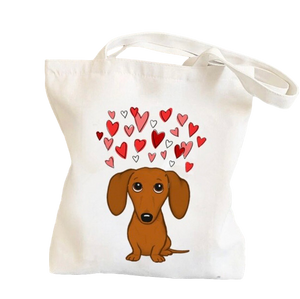 Lovefest (Smooth Coat) Canvas Shopper Tote Bag
Eco-friendly reusable canvas tote bag is made of cotton canvas.
Bag measures 15" tall x 13.25" wide .
To keep the price of this item as low as possible we ship direct to you from our factory. Please allow 2-4 weeks for delivery.