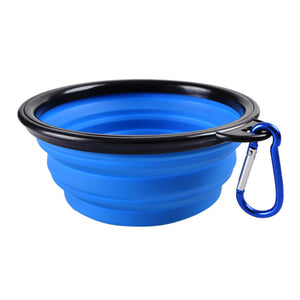 Collapsible Silicone Water/Food Dish
A convenient must-have for every dog owner, this bowl easily fits into pockets, purses, knapsacks, suitcases and even glove compartments.
Features: Quick-release clip hooks onto leashes, collars, belts, packs and more. Made from FDA approved food-grade silicone. BPA Free. Collapses to less than 1-inch thickness. 
Color of dish varies based on current stock.