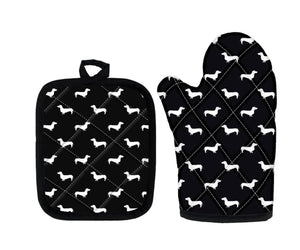 Black Dachshund Hot Pad Oven Mitt Set (2 Piece Set)
This 2-piece set is perfect for the modern kitchen.
Hot pad measures 8" x 7"
Oven mitt measures 11.5" x 7.5"
Machine washable.
To keep the price as low as possible we ship direct to you from our overseas factory. Please allow 2-4 weeks for delivery.