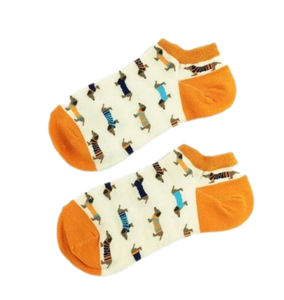 Orange Dachshund Summer Socks
A little bit of blue is all that will show, but YOU will know that your feet are covered in cuteness!
To keep the price of this item as low as possible we ship direct to you from our factory. Please allow 2-4 weeks for delivery.