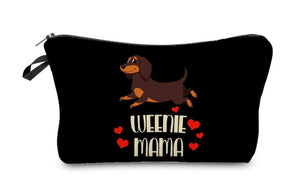 Proud to be a Weenie Mama!
Made of polyester.  Lined inside with black.
Cosmetic Bag measure 8.5" x 5.25". Tapers down to 7" wide at the bottom
To keep the price of this item as low as possible we ship direct to you from our factory. Please allow 2-4 weeks for delivery.