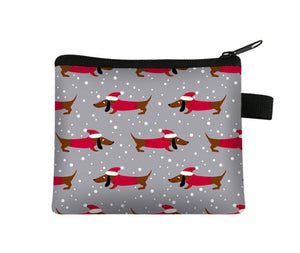 Santa Dachshunds Coin Purse
These holiday Dachshunds will care of your coins, cash, or anything you need to keep safe in this little zippered bag.
Made of nylon.  Lined inside with black.
Coin purse measure 5.25" x 4.25"
To keep the price of this item as low as possible we ship direct to you from our factory. Please allow 2-4 weeks for delivery.