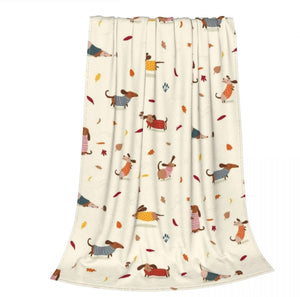 Lightweight Fall Weenie Blanket
This lightweight (but warm!) blanket comes in 3 sizes and is decorated in Sweater-Wearing Dachshunds.  The blanket is 3-D printed on 1 side only.
Machine Wash Cold, Tumble Dry Low.
To keep the price of this product as low as possible we ship direct to you from our factory. Please allow 2-4 weeks for delivery.